The Role of a Live-in Carer
Rewarding in more ways than one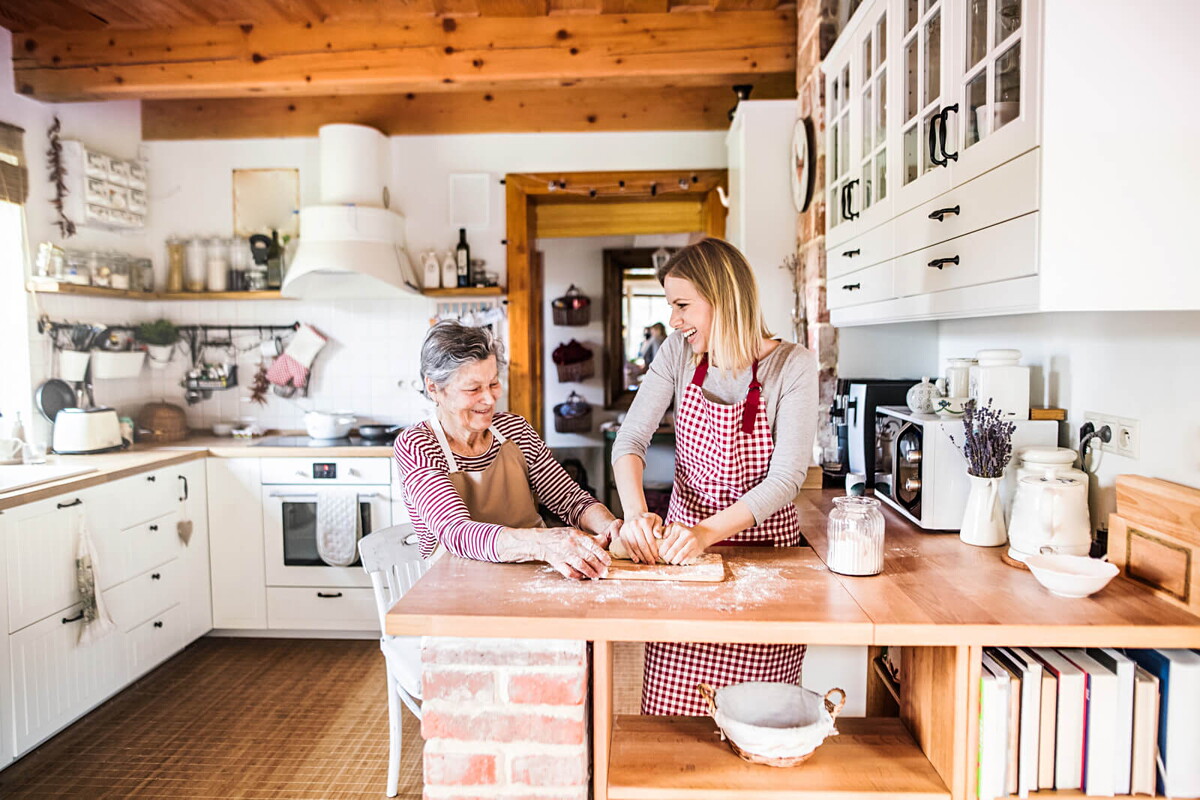 Overview
We help people with day-to-day activities, like washing and dressing, meal preparation, companionship, and help with medication.
As well as care activities, live-in carers often need to manage the household as much as needed by the client, which can include cleaning, laundry, shopping and other activities.
Live-in carers generally stay with a client for at least a week of a time, often for two weeks, followed by a week or two off.
Clients can have a range of conditions, such as frailty, memory problems, and mobility problems. They can live alone, or with a loved one.
Hear from Live-in Carers
I enjoy being able to dedicate myself to one person for the length of my placement rather than rushing between lots of residents, like in a care home.

Sandra S

Live-in Carer

My work pattern of one week on, one week off, works perfectly around my other commitments, and I can always choose other work patterns if I need

Jane C

Live-in Carer

It was a bit daunting to start with, but I'm with one main client, and we know each other really well now. I can always phone the office for guidance if needed as well.

Joanna S

Live-in Carer

Being a live-in carer you work with the client, their partner, loved-one, friends and healthcare professionals. It can be busy but it's so rewarding.

Carla B

Live-in Carer
Would Live-in Care suit me?
People in the Live-in Carer role need to be flexible, patient and genuinely caring.
Being able to interact with and support a variety of different clients with different needs in a friendly and professional way are all essential qualities for Carers.
Because of the responsible, one-to-one nature of the role, previous experience in the care sector is required.
Being able to commit to placements of at least a week at a time is also important, as too many changes in a week can unsettle clients.
Frequently Asked Questions
No, because you're based in one place for at least a week or so at a time, a car isn't necessary for the role. We can often arrange for transport from the local train or bus station if needed; we'll discuss this when we're booking in placements with you.

We can offer a few different placement patterns, based on colleagues' availability and clients' needs.

Common work patterns are two weeks on, two weeks off, one week on, one week off and three weeks on, one week off.

If you have a particular work pattern that works best for you, however, let us know and we would do our best to accommodate it.

We directly employ all the live-in carers we work with. This allows us to properly train, supervise and support our staff, as well as providing benefits such as paid holiday and statutory sick pay.

Yes. We ensure that you have a minimum of two hours per day where you can safely leave the property and relax. We provide visiting care relief, or this is provided by family members.

We use a care management system that allows our care records to be viewed by loved-ones and office staff in near-real time. This allows us to quickly update care plans and risk assessments responsively.
Would you like more information?
Press the button below to Connect with us, to keep up to date with new job openings and news from the care industry.